Importing, Exporting, and Printing Setlists
AbleSet allows you to save setlists for later use. This might be useful if you often switch between a few setlists or to make a backup of your setlist.
Exporting
To export your setlist, click the edit button and then the download button on AbleSet's setlist page:

Importing
To import a setlist, click the edit button and then drag the file into the page. In addition to AbleSet's own file format, the importer supports Strange Electronic's SETLIST file format, so you can easily import those setlists as well.
Printing
To print your setlist, open the print dialog by pressing CMD+P or CTRL+P or selecting "Print" in your browser's menu bar. You can then either print the setlist directly or save it as a PDF: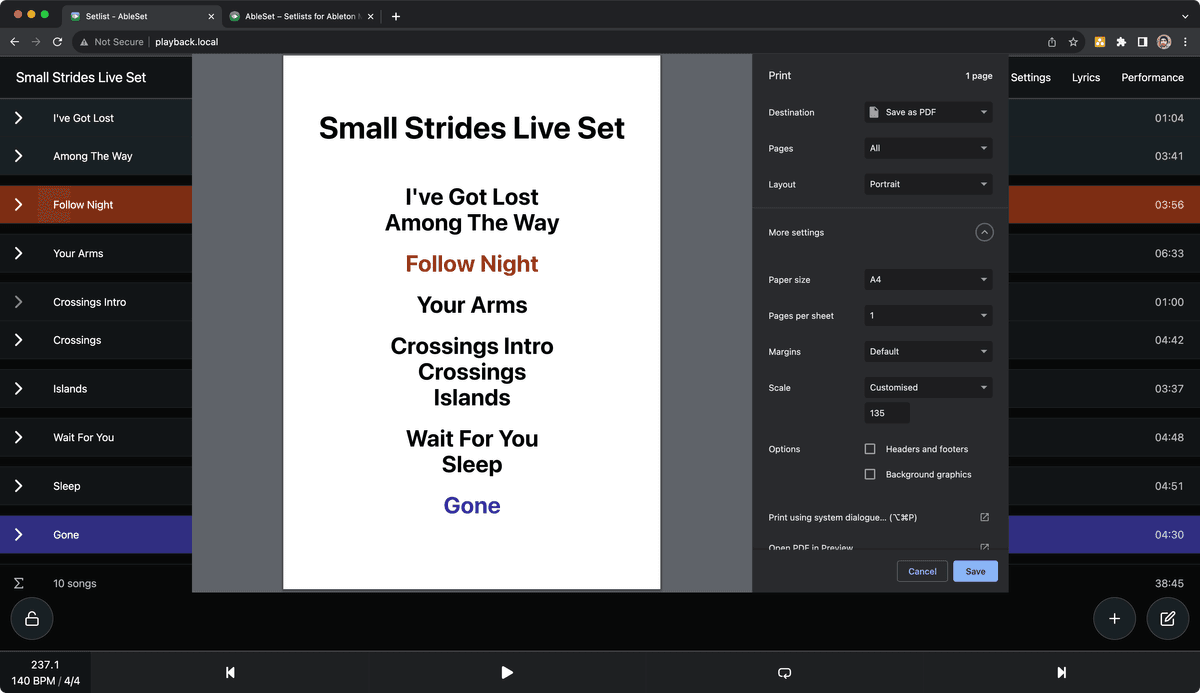 Song colors are included in the printed setlist.
I'd recommend using Chrome, Edge, or Opera to print your setlists as those give you more options to customize the size and page layout of the printed setlist, but Safari should generally work as well.